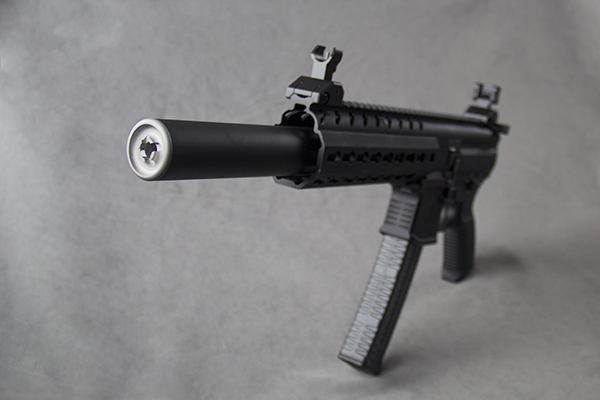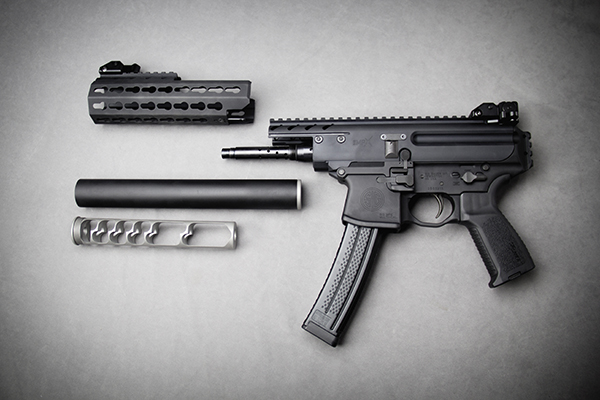 Simple, Easy, and Quiet!
All of our integral firearms feature a one piece billet core that is machined from 17-4ph stainless steel and are user serviceable. Each integral comes with a tool, however, you can also use any standard 3/8 drive wrench. No need to buy subsonic ammo to be stealth quiet, our unique design gives you subsonic velocities with standard and high velocity ammunition.
FULL AUTO RATED- ONE PIECE CORE- USER SERVICEABLE- TOOL INCLUDED
MSRP: $2,325 – $2,945

Pricing varies depending on firearm model
Model: SMPX
Caliber: 9MM
Material: Aluminum Body/ Stainless Steel Core
Length: Barrel 6″ / Silencer Length 12″
Finish: Type 3 Hard Coat Anodized/ Laser Engraved
The silencer is removable for easy cleaning. For those wishing to submit form 1 paperwork, the barrel length should be listed as 6″.
To leave your review below, you must be an actual owner of this product, or a verified Innovative Arms Dealer. For verification purposes, the serial number, and/or product registration are required to be able to submit a review.
Write Your Review
Average rating:
2 reviews
Aug 18, 2017
I am very happy with the integral modification that Innovative Arms did on my MPX barrel. It's quiet, easy to maintenance and looks great. They were very customer oriented and knowledgeable.
Aug 4, 2017
I recommend these guys. My dealer sent my barrel in and they had the integral done and shipped to the store in two weeks. It's still in jail but I get to visit it regularly. It's super quiet and runs all the ammo types I've ran through it. Can't wait to take her home.
Replacement tools, boresnakes specific for integrals, and our telescoping MPX stock are available in our webstore. Be sure to register your product for a 20% off on your first order in our webstore.
Shop the Store
Register Your Product